Your Local Family Owned & Operated Roofing Company
Welcome to Centennial Roofing, Inc. We are your local family-owned and -operated residential roofing company in the Oklahoma City area. However, we serve the entire state with roofing, siding and gutter projects for homeowners.
Our team works a bit differently than your average crew. We have a highly skilled team and offer innovative products for all your exterior home improvement needs. Centennial Roofing is fully insured and accredited with the Better Business Bureau.
When you work with us, you can expect prompt and reliable service, extreme attention to detail and a quick turnaround time without compromising quality. We remain focused on our customers and their experience with us to deliver consistent service and ensure they are pleased with the work we complete.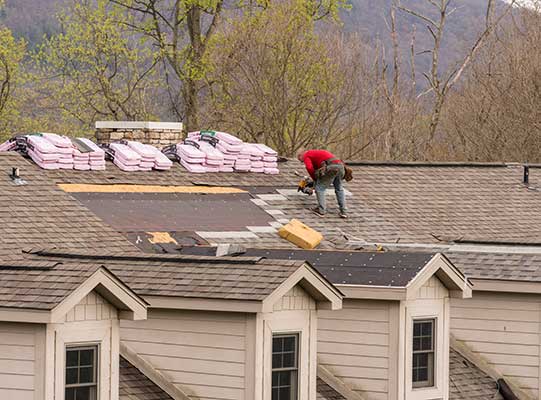 Residential Roofing, Siding & Gutters
Centennial Roofing provides residential roofing, siding and gutter solutions to homeowners. Our knowledgeable team can complete brand-new installations, replacements and repairs on all of these exterior systems for you.
So, whether you are facing storm damage on your roof or need to replace your siding and gutters, you can depend on our professionals to get the job done. We will walk you through the entire process to ensure your project is hassle-free from start to finish.
We specialize in asphalt roofing systems for your new installation, repairs and replacement needs. When it's time to update your roof, we will help you choose from leading shingle options in the style and color that will best suit your home and your personal preferences.
Work With Us
For all your roofing, siding and gutter needs in the Oklahoma City area, contact Centennial Roofing. Schedule an estimate with us by calling (405) 321-4848, or use our online contact form to let us know where we can reach you. We will be in touch shortly!