Residential Roofing
Your roof is one of the most important parts of your home. When you need any type of work done to your roof, it's essential to have professionals you can trust to do the job. After all, your roofing system protects your home, family and possessions – so you need a team that doesn't cut corners.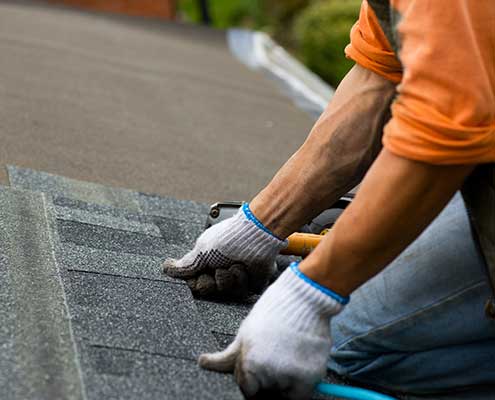 Centennial Roofing, Inc. provides residential roofing services, and we are a family-owned and -operated business. We approach each roofing project with an eye for detail and always maintain a customer-focused attitude. You can depend on our highly knowledgeable and experienced team to repair, replace and maintain your roofing system to ensure the utmost performance and longevity. 
Roofing Services We Provide
Our team provides comprehensive residential roofing solutions for our customers. We specialize in asphalt roofing systems, one of the most popular residential roofing materials on the market. Centennial Roofing can assist you with:
New roof installations. Whether you're building a new home or need to build your roof from the deck up, Centennial Roofing can provide you with a sound roofing system for your new roof installation.
Roof repair. Our team provides roof repair services for jobs both large and small. We can repair roofs that have been damaged by severe weather as well as those that need maintenance from regular wear and tear.
Roof replacement. Time to replace your asphalt roof? Don't wait to replace an aging roofing system. Centennial Roofing can help you choose the best new color, material and style for your new roofing shingles with us.
Contact Us Today
When it's time to repair or replace your asphalt roofing system, contact Centennial Roofing to book an estimate today. Call us at (405) 321-4848, or get in touch online by submitting our contact form. We will reach out to you shortly.