Gutter Services
Like your home's other exterior components, gutters play a crucial role. Your gutters collect water from your roof and divert it away from your home. Gutters can help protect your home's foundation, sidewalks, landscaping and even siding for lasting protection against the elements.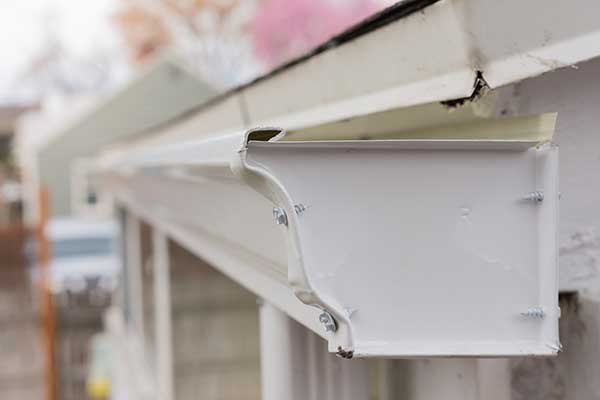 When it's time to replace or repair your gutters, Centennial Roofing, Inc. is there. We can complete your gutter job whether you need gutters along with your new roofing system or a separate gutter project. Our team also provides repairs to help you maximize your current investment.
When you choose us to work on your home's exteriors, Centennial Roofing, Inc. provides detail-oriented craftsmanship and always prioritizes customer experience. Trust us to do the job right the first time!
Gutter Installation, Repair & Replacement
Our team provides comprehensive gutter services to support your roofing system and protect and enhance your home. Centennial Roofing can specifically assist you with the following:
New gutter installation: Let us handle your brand-new gutter job. We install seamless gutters in your choice of color and style to seamlessly match your property and that will provide low-maintenance performance for years to come.
Gutter repair: Have your gutters been damaged in a storm? Whether your gutters are pulling away from your house or sagging, we can repair them so they continue protecting your beautiful home.
Gutter replacement: Centennial Roofing can replace your existing gutter system with contemporary seamless gutters, which look better and don't require as much maintenance. You can choose the size, style and color for your new gutters.
Find Out More
Don't wait to get your gutters repaired or replaced. Find out more about our gutter installation and repair services by booking an estimate with us. Call Centennial Roofing at (405) 321-4848 today, or reach us online by submitting our contact form.